E3 2016 has wrapped up, and along with it, our coverage is finally nearing its end. Before we finish things up though, we want to package everything that we saw together in order to give you our top 5 games of E3. It wasn't easy choosing; there was so much shown at the show that literally blew our minds. While there were a lot of amazing reveals and a lot of games shown, we are going to limit our list of games to those that we were able to experience at E3 2016. As a full disclosure, there are no VR games or experiences on our list for one simple reason: they make me incredibly sick due to an eye condition, so unfortunately, I was unable to truly experience those games with any enjoyment, although I know I'm probably in the minority. That being said, here are our top 5 games of E3 2016.
Top 5 Games of E3 — 5. Mafia III
It's really hard to place Mafia III at the bottom of the list (although even making this list is an accomplishment), but we simply experienced so many games that we're excited for. Mafia III is one of our top 5 E3 games because of the compelling narrative, fun gameplay, the open-world experience, and most of all, the fact that your choices ultimately shape your experience. You could play the game multiple times but based on certain choices you make, you could wind up with a completely different experience each time, which not only gives it a lot of replayability value but intrigues us as to what our experience will be with Mafia III.
Top 5 Games of E3 — 4. Horizon Zero Dawn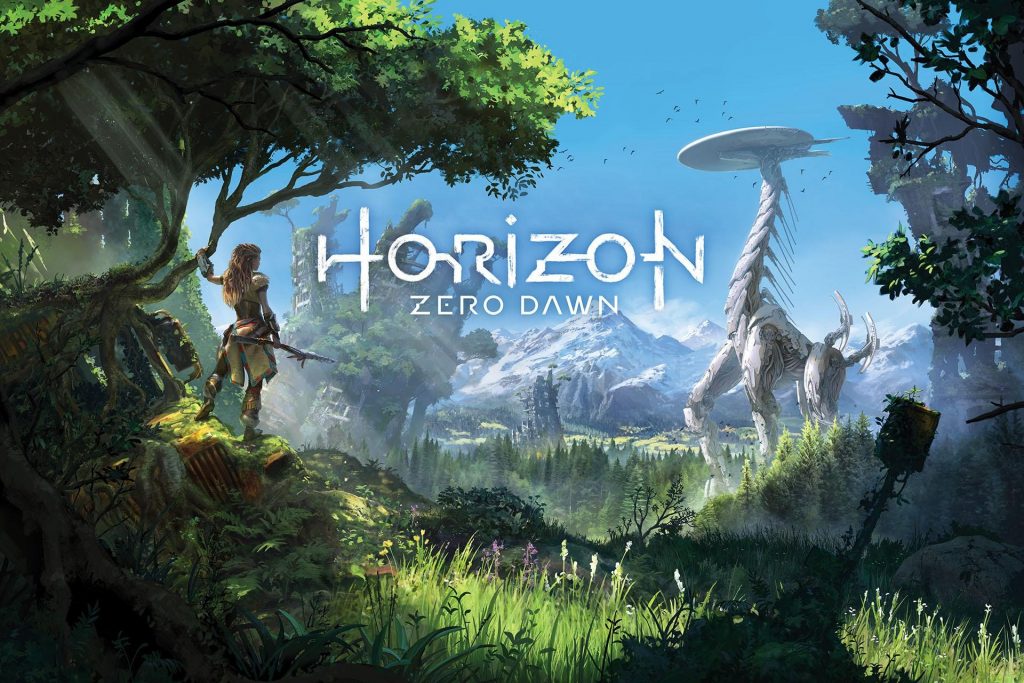 Horizon Zero Dawn was one of our favorite games at E3 2016, but the only reason why it is rather low on this list is simply because the demo that we were given was so compact and didn't take advantage of the open world that Aloy explores during the game. Sony and Guerrilla Games probably didn't want to show too much, and this is fine, but we were very constricted. We wish that we were able to explore a bit of this world, even for the brief 10 minutes or so that we had with the game, as this is one of the main allures of the title. That being said though, Horizon Zero Dawn is magnificent which is why it is on our top 5 games of E3 list. The controls are very tight, the combat is incredibly fun and takes some strategy, which we like, and from what we saw of the world it is incredibly enticing. Although we wish there was more to the demo, we were beyond thrilled to be able to go hands-on with the game and it is our most anticipated PlayStation title in years.
Top 5 Games of E3 — 3. Gears of War 4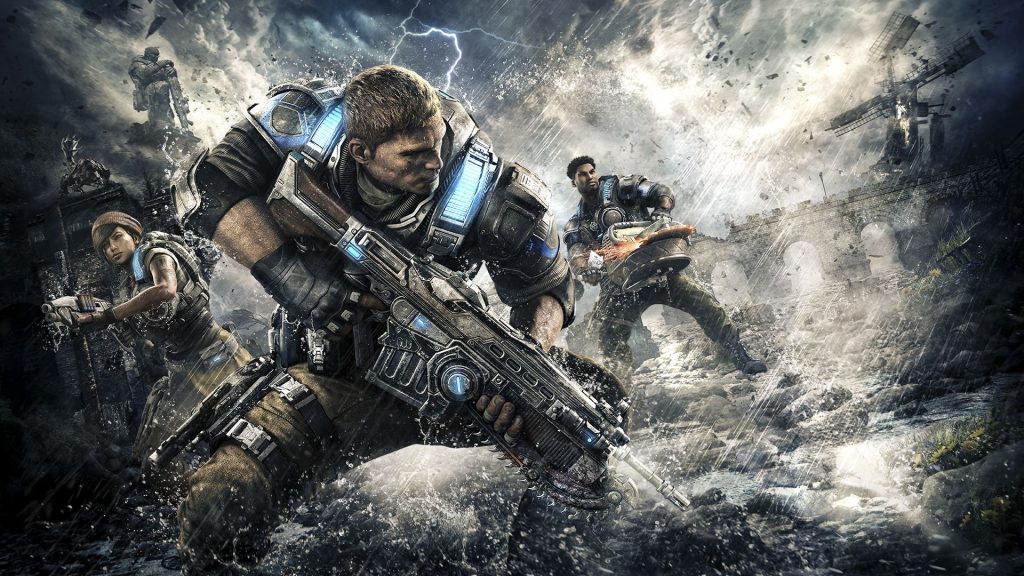 Gears of War 4 promises to be a very special game. While we were treated to a beta of the multiplayer aspect of the title earlier this year, which disappointed us just a little bit, we were thrilled to be able to view a hands-off demo of the Gears of War 4 campaign. As we said in our preview article, it brings something old yet something new, and this is something that we think will prove to be a successful formula. With some brand new gameplay mechanics, new characters, unique weapons, and a somewhat different atmosphere, Gears 4 has all the makings of a classic and is the game that the Xbox One has been waiting for, which is why it is one of our top 5 games of E3.
Top 5 Games of E3 — 2. Batman The Telltale Series
Telltale Games are master storytellers. We were left incredibly impressed with the first half-hour of the first episode of their Batman series, which is one of the most unique takes on the Dark Knight that we have seen to date. It's not the Batman aspect of the character that intrigues us the most though — it's the Bruce Wayne persona. He's portrayed so differently than we have ever seen and we are very excited for Telltale to delve into the psyche of who this man is and who his true self is. Is Batman the mask, or is Bruce Wayne? This is a pivotal question and we have no doubt Telltale will explore this further. The game aims to split the Bruce Wayne scenes and Batman scenes 50/50, and while we have a little bit more to share with our interview with Richard Iggo of Telltale Games, which will be coming shortly, Batman The Telltale Series promises to be both character and action driven, sparking a perfect balance of the two. This is why it is number two on our top 5 games of E3 list.
Top 5 Games of E3 — 1. The Legend of Zelda: Breath of the Wild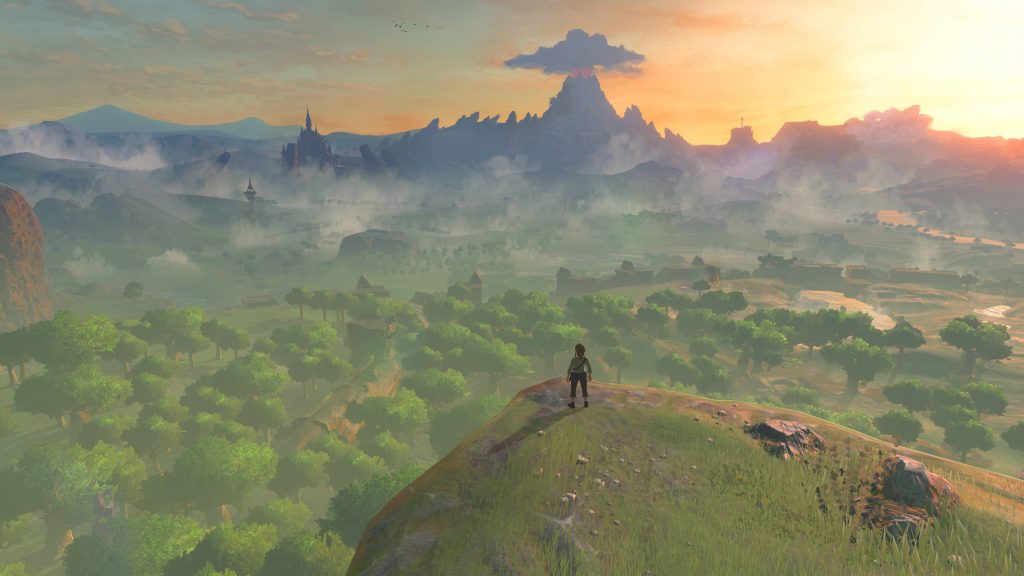 Like there ever was any doubt. Breath of the Wild quite literally took our breath away. The world, the landscape, the story (from what we know), the gameplay — everything was as close to perfection as could be. For the first time since Ocarina of Time, the controls for Zelda are completely different and we actually haven't anticipated a Zelda game this much since Ocarina of Time. While we loved the previous console iteration of Zelda, Skyward Sword, Breath of the Wild is almost its antithesis, and this a good thing. There's a freedom to be found in Breath of the Wild that hasn't been found in a Zelda game in maybe 30 years. By giving us two immersive demos showing off two different aspects of the game, Nintendo was able to give us an experience that simply has us craving for more. March (presumably?) cannot come soon enough and this is easily our most anticipated title from any home console in the last 10 years or so, at least. Nintendo put on a masterful performance at E3 and Zelda was by far the game that everyone wanted to play (the line proved it), which is why it is our top game of E3 2016.