Horizon Zero Dawn was first unveiled at E3 2015 as a brand new IP from Sony developed by Guerrilla Games. While last year we had the chance to witness a hands-off demo of the title, this year we were able to go hands-on with the game for our very own Horizon Zero Dawn preview. While the demo was short but sweet (roughly eight minutes long), it was full of action and beautiful scenery which dwarfs anything found on the PlayStation 4 to date.
Horizon Zero Dawn Preview — A Prelude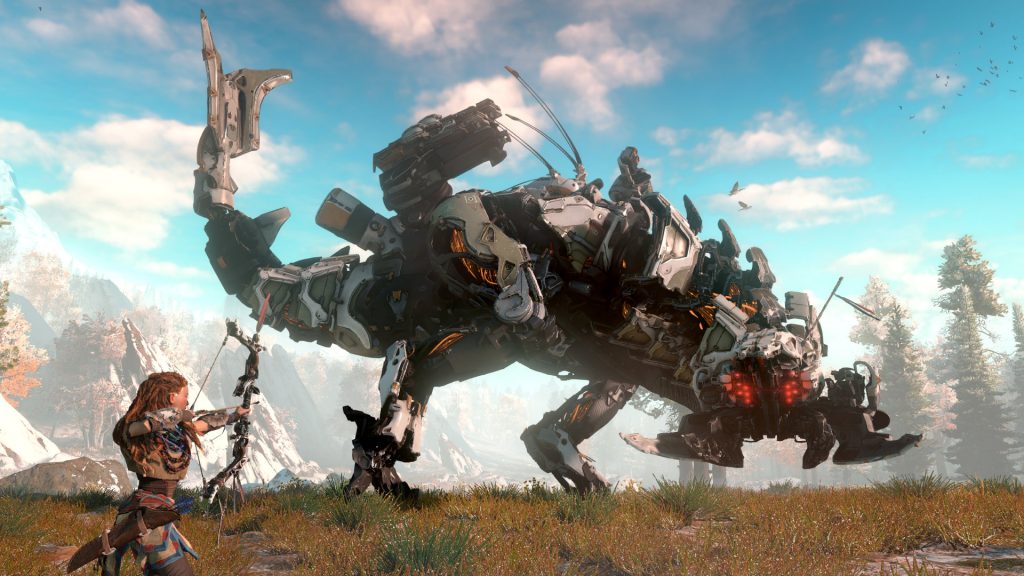 Before going hands-on with the game for our Horizon Zero Dawn preview, we were first shuffled into a room for a brief hands-off demo to preview what we would soon play. Sony and Guerrilla Games explained some of the basic mechanics of the game to us and a few pointers that would help us out while play the demo, especially in terms of combat. While the Horizon Zero Dawn is an open-world action RPG, we didn't get to see much of the world, although what we did see took our breath away. The demo was really more about the gameplay and getting to experience the game's combat and mechanics rather than Horizon Zero Dawn's scenery. Once the introduction was over, to my surprise, we were whisked away and able to get our hands on the game, which was incredibly exciting as it is one of the most anticipated games coming out for the PlayStation 4.
Horizon Zero Dawn Preview — The Experience
Like we mentioned earlier, our time with Horizon Zero Dawn was short but sweet. The area that encompassed the demo was very compact, and I received a warning many times that I was leaving the demo area because I was eager to explore the world, as the backdrop looked incredible. You play as Aloy, a young woman who ventures into this vast and dangerous world in order to discover her destiny. It is filled with robot-like creatures and creativity. That, combined with the brief narrative given in the trailer made us incredibly intrigued. During our Horizon Zero Dawn preview we didn't experience any of the narrative and everything was about the game's mechanics, but that was okay, as too much story could have ruined it for us.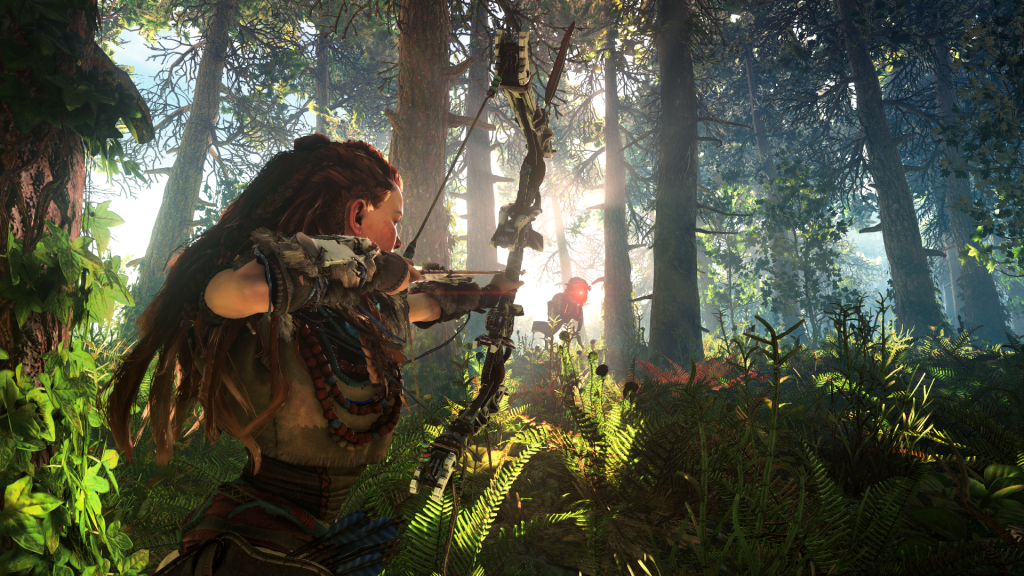 We thought that combat would be a bit easier, but surprising it was actually a bit of a challenge. We never died during the course of our Horizon Zero Dawn preview, but these machines are not push overs. Aloy had a few weapons at her disposal during the demo, but we mostly stuck to projectiles like the bow and arrow. There was one machine that we mounted to the ground in our Horizon Zero Dawn preview and tamed, being able to ride it like a horse. Unfortunately, there weren't very many enemies to fight during the demo. We also used both heavy and light melee attacks for close-range combat, but that proved to be rather risky and made us more susceptible to damage. After an enemy is defeated you are able to gather loot and materials, which can be used for crafting and upgrading weapons. Stealth is another aspect of combat, especially during the full game where you are surrounded by enemies; if you go in gung-ho, you're heading towards a certain death. Sneaking up on enemies is a crucial gameplay element and while we didn't fully utilize it during our Horizon Zero Dawn preview, it is something that will be quintessential while playing the final build of the game.
Horizon Zero Dawn Preview — The Ultimate PlayStation 4 Experience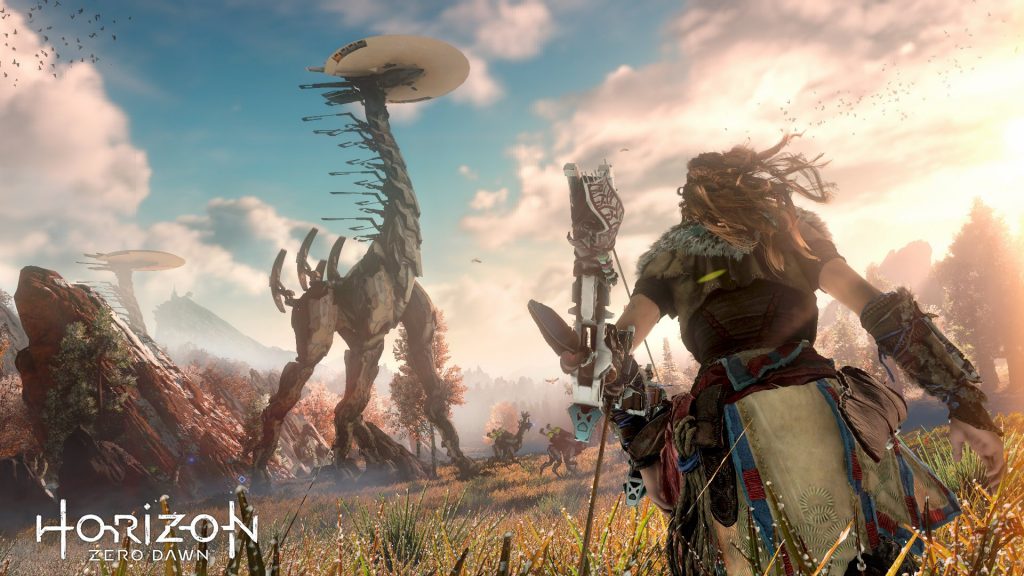 Although the demo of Horizon Zero Dawn was rather short, it gave us a taste of what promises to be one of the greatest PlayStation exclusives in years. The game's controls are tight, the world is enormous, the story, from what we know, is very intriguing, and it's an incredibly unique concept. For those looking for the ultimate single-player experience on the PlayStation 4, look no further than Horizon Zero Dawn. Although the game was delayed, we are thrilled to get our hands on the final copy and experience Aloy's journey in full, which looks to be an unforgettable experience.
Get ready to go on a miraculous adventure with Aloy on February 28, 2017.