Despite how many accolades A Thief's End may receive, no matter the number of Game of the Year awards it receives or the very fact that it will sell like hotcakes, Uncharted has no constant and is mired by the fact that it tries to be so many different things it's not. It tries to be a dramatic story, it tries be a piece of art, it tries to be engaging, it tries to be emotional and even has some soap opera-like moments, but they all fall flat. The game never hits the correct notes. It has no constant. Uncharted has even been described by Naughty Dog as being Indiana Jones-esque, which is actually just a bit laughable, but Uncharted actually takes most of its inspiration in the video game world from the early Tomb Raider games. Ironically, in turn, it helped inspire the Tomb Raider reboot. While the series is decent and the game isn't awful, Uncharted tries to be so many different things that it has no clear identity and it has been surpassed by the very thing that it now inspired and was inspired by.
Just because a game sells well or wins numerous Game of the Year awards does not mean a game is actually great. While this is not an inherently bad thing, Uncharted draws its inspiration from a number of different media, but Uncharted has no constant. It has all the variables, as LOST would put it, but it never makes these its own. Ironically it actually inspired the reboot of the Tomb Raider series, which has now surpassed Uncharted solely on the basis is that it has the freedom a video game should. The problem is is that Naughty Dog never took advantage of these inspirations and set Uncharted apart from them; the series is merely an imitation. It lacks identity and it's just a muddled up version of multiple different inspirations without a constant of its own.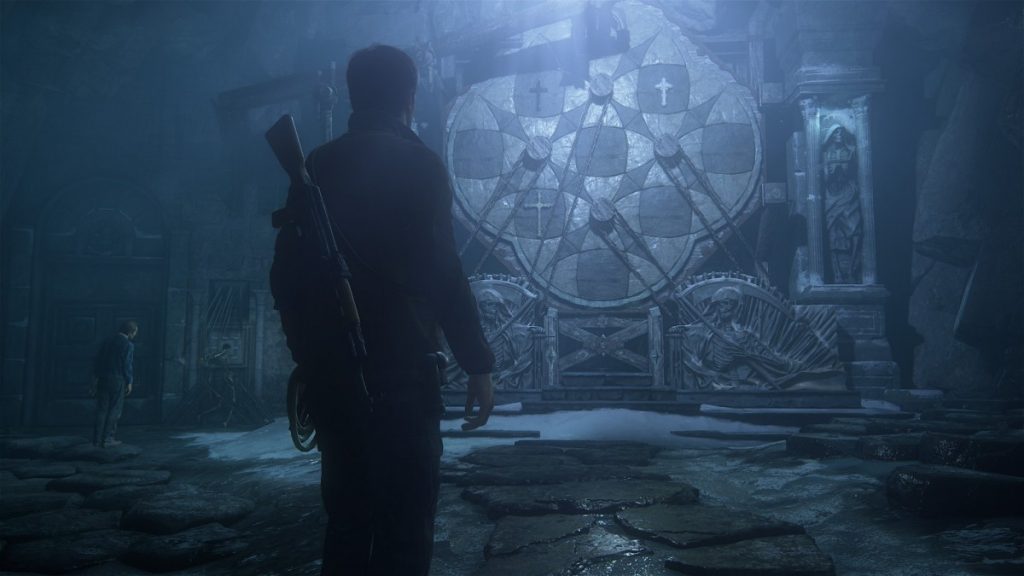 Uncharted 4, for instance, wants to be a game. But it also wants to be a piece of art, an immersive film (it's not), and an emotionally engaging story with interesting characters (it's not). Uncharted has no constant on the very basis that it is none of the things that it's trying to be. Nathan Drake isn't cool; he's a poor man's Indiana Jones, nothing more, nothing less. His wisecrack jokes are not funny and the character is completely superficial. Uncharted 4 doesn't even feel like a game. You go from chapter to chapter, no way back, very little room to explore (if any), solve some incredibly simple puzzles, and then on to the next chapter; oh, and on the side there's some of the most rudimentary gunplay you can find in any third-person shooter. All of this is in between some rather long cutscenes. So from my point of view — or rather the first thing I asked myself when playing Uncharted 4 was — is this even a game? They then went with the soap opera card, revealing Nathan has a dead brother but he's miraculously not dead despite all logic. I had no emotional investment in it whatsoever.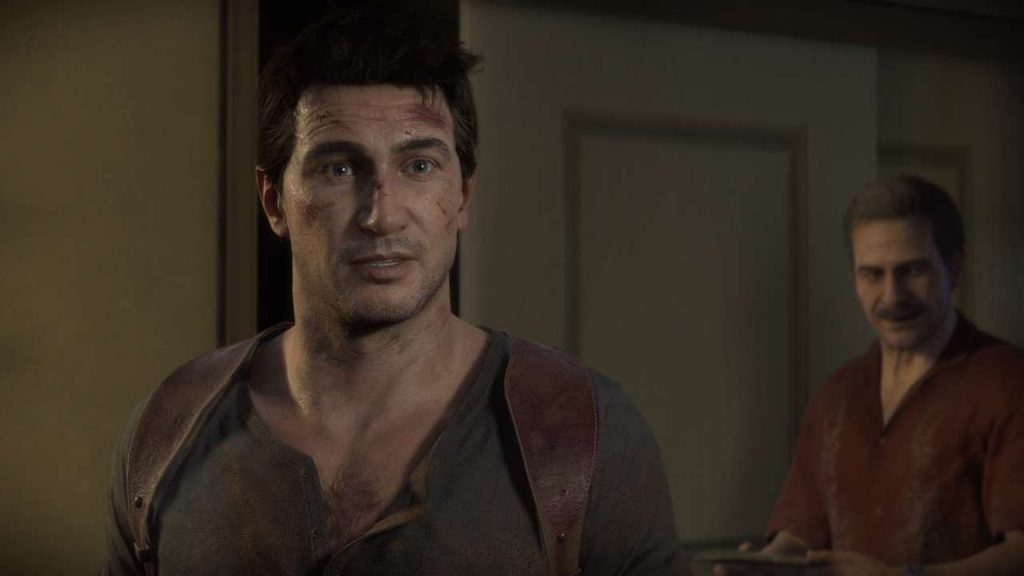 I know people who are fans of Uncharted hate to admit it, but the early Tomb Raider games had a huge influence on the premise of the Uncharted series, moreso than any other game. The ironic thing is, the tables have turned. The Tomb Raider reboots have surpassed the games that inspired the series' comeback, and that series, in turn, inspired Uncharted to begin with. As a video game, the new Tomb Raider is better due to the simple fact that it is a video game and you have so much more freedom. After exploring areas you encounter you can use fast travel to re-visit these areas and explore further, collecting treasures and exploring numerous tombs (my favorite part of the game) while upgrading your gear. It gives you choice. Uncharted is a film (not a great one) masquerading as a video game. The only logical conclusion is that Uncharted has no constant and lacks an anchor to give it originality. If it were released as a film, it would be panned as being a poor man's Indiana Jones. It is not engaging and takes the player out of the game because of the plethora of cutscenes and linear progression of the game.
Lara Croft is a much more interesting character than Nathan Drake. Lara Croft is an incredibly strong female lead and an accomplished young woman as an archaeologist, which makes her intelligence and her resourcefulness believable. She is a real person with real struggles. That is much more interesting to me than a thief who is a wannabe archaeologist, as knowledgeable as he may be, who is trying to make a wisecrack joke every minute or so when we all know that only Harrison Ford can pull this off. Nathan Drake is such a superficial character and just not believable.
Uncharted is barely a  video game. A Thief's End is a film that, for the most part, pretends it is a video game and it doesn't even do it that well. It was inspired by the original Tomb Raider games and Indiana Jones, but the series was never able to find its own identity and bring something more to the table. It had the variables, but Uncharted has no constant. Nathan Drake pales in comparison to both Lara Croft and Indiana Jones and doesn't feel real, even in the series' fourth installment. Uncharted 4 is not a terrible game (at least the parts that are a game ), but, it's not incredibly good either. It's actually a great thing Naughty Dog is ending the series here because it needs to be put to bed.